Search Engine Optimization
SEO Management
Designed for Results
A great website counts for nothing if people can't find it! That's why search engine optimization is critical. Our proven SEO programs will help your website rank higher, giving your business the online visibility it needs in order to succeed.
There's a lot more to SEO than you've been told. Content marketing, building your back-links, local SEO, and on-page SEO, whatever your website needs in order to be found, that's what we'll build into your customized SEO program.
One of the vital tools to help grow a business's online presence is Google My Business. This tool easily allows a customer to find what they need at the top of google in the maps with posts, pictures, and reviews to help guide their decision. As a result, Google My Business listings increase a business's chances of being found online when their business pops up in the maps, and being at the top of the maps increases customers.
Google, DuckDuckGo, and Bing Maps Optimization
Google My Business Weekly Relevant Posts
Google My Business Q&A Optimization
Google Search Console/Bing Web Tools Optimization
Technical Code Deployment
In-Depth Keyword Research
On-Page Audit and Optimization
Citation Cleanup & Creation (Accelerated)
2 High-Quality Niche Outreach Blog Posts
AMP Mobile Tech + Ultra Speed Optimization
Not too long ago, people weren't sure about SEO. Today, one thing's for sure: everyone needs SEO. If you're looking to attract some serious traffic to your site, build your brand's reputation, and master the social media game, then you already understand the importance of good SEO skills.
Like any industry, not every SEO company in Sacramento stacks up the same. SEO encompasses a lot of skills and addresses a lot of cracks in a business's marketing plan. So, when hiring SEO experts, it's important to take time to interview them and set the stage well. Here's how to find the best agency for your needs.
Read the full article on how to Hire an SEO Company in Sacramento for some great insights on what to look for in an local SEO company.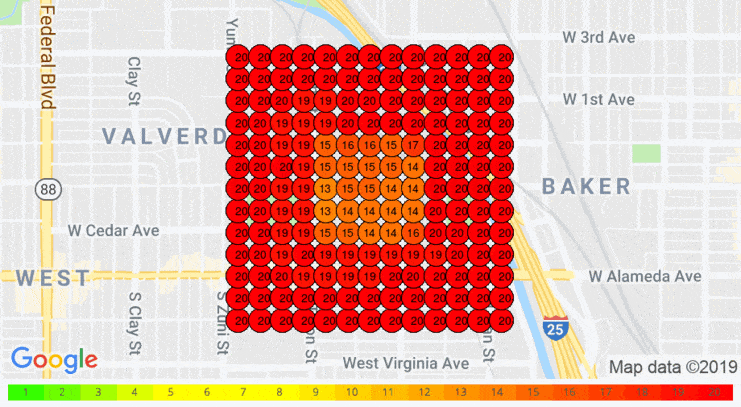 SEO BASIC

SEO PRO

SEO PREMIUM

Setup Fee
(waived with 6 month commitment)

Structured Data Optimization

Google Search Console Setup

Website Page Optimizations

Meta Description Optimization

Image Alt Text Optimization