Search Engine Optimization
SEO Management
Designed for Results
A great website counts for nothing if people can't find it! That's why search engine optimization is critical. Our proven SEO programs will help your website rank higher, giving your business the online visibility it needs in order to succeed.
There's a lot more to SEO than you've been told. Content marketing, building your back-links, local SEO, and on-page SEO, whatever your website needs in order to be found, that's what we'll build into your customized SEO program.
One of the vital tools to help grow a business's online presence is Google My Business. This tool easily allows a customer to find what they need at the top of google in the maps with posts, pictures, and reviews to help guide their decision. As a result, Google My Business listings increase a business's chances of being found online when their business pops up in the maps, and being at the top of the maps increases customers.
Google, DuckDuckGo, and Bing Maps Optimization
Google My Business Weekly Relevant Posts
Google My Business Q&A Optimization
Google Search Console/Bing Web Tools Optimization
Technical Code Deployment
In-Depth Keyword Research
On-Page Audit and Optimization
Citation Cleanup & Creation (Accelerated)
2 High-Quality Niche Outreach Blog Posts
AMP Mobile Tech + Ultra Speed Optimization
Not too long ago, people weren't sure about SEO. Today, one thing's for sure: everyone needs SEO. If you're looking to attract some serious traffic to your site, build your brand's reputation, and master the social media game, then you already understand the importance of good SEO skills.
Like any industry, not every SEO company in Sacramento stacks up the same. SEO encompasses a lot of skills and addresses a lot of cracks in a business's marketing plan. So, when hiring SEO experts, it's important to take time to interview them and set the stage well. Here's how to find the best agency for your needs.
Read the full article on how to Hire an SEO Company in Sacramento for some great insights on what to look for in an local SEO company.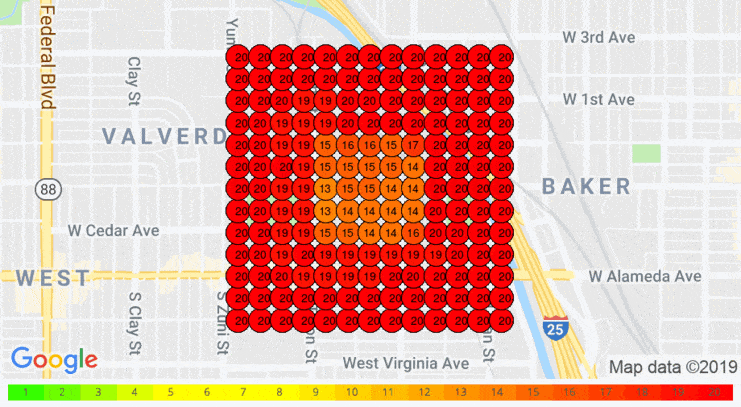 SEO BASIC

SEO PRO

SEO PREMIUM

Setup Fee
(waived with 6 month commitment)

Structured Data Optimization

Google Search Console Setup

Website Page Optimizations

Meta Description Optimization

Image Alt Text Optimization
How do we improve your SEO?
Keyword research:

We work with you to identify the most relevant and high-traffic keywords for your website's content. This research will help you create relevant content that aligns with your target audience's needs and interests.

On-page optimization:

Optimize the content, meta tags, header tags, image alt tags, and URL structure of your website. These optimizations will make it easier for search engines to understand and index your content. We employ multiple tools and plugins for on-site optimization. 

Technical SEO:

We ensure your website has a fast loading speed, mobile-friendliness, proper sitemap, structured schema data, SSL security, and an optimized robots.txt file—these work to improve the overall user experience and increase the likelihood of favorable search rankings.

Content creation:

Produce high-quality, informative, and engaging content that addresses your target audience's pain points and answers their questions. Regularly updating your website with fresh content can also improve your search rankings.

Link building / Backlinks:

SEO backlinks are one of the most misunderstood areas. We aim to create natural, compliant backlinks that are acquired genuinely. We don't do anything "blackhat" or artificial. Link building is acquiring high-quality backlinks from other websites to your own. It's an essential aspect of SEO, as search engines consider backlinks as endorsements, and having more high-quality backlinks improves your website's credibility and boosts search rankings. We employ natural link-building strategies:

We assist in creating valuable, high-quality content:

Producing informative, engaging, and shareable content is the foundation of successful link-building. When your content is useful, other websites are more likely to link to it.

Guest posting:

We reach out to relevant websites within your industry and offer to write guest posts for their blogs. We include a link to your website within the content or author bio.

Resource link building:

We identify resource pages or industry directories within your niche and reach out to web admins to request the inclusion of your website. 

Broken link building:

We identify broken links on relevant websites using tools like Ahrefs or Screaming Frog and suggest your content as a replacement for the dead link.

Online forums and communities:

Participate in online forums, communities, or Q&A websites and provide helpful answers or advice. Include relevant links to your website where appropriate, but avoid spamming or self-promotion.

Citation Building:

Citation building is an overlooked part of SEO. It helps your business's visibility in local search results. We create consistent online mentions of your name, address, and phone number across multiple platforms. We submit your business details and maintain them for accuracy across 70+ platforms and directories.

Analytics and reporting:

We analyze your website's performance using tools like Google Analytics, Google Search Console, SEMRush, Moz, and other specialized SEO tools and dissect your data to identify areas for improvement and track your progress over time.

Schema Markup:

Schema markup, also known as structured data or schema.org markup, plays a significant role in SEO by providing search engines with additional information about your website's content. It helps search engines understand the context and meaning of your content, which can lead to better search rankings and more accurate search results.

Competitor analysis:

Monitoring of your competitors' SEO strategies to identify opportunities for improvement and stay ahead of industry trends. We also analyze your competitors' backlink profiles using Ahrefs, Moz, and SEMrush. Finally, we identify websites linking to your competitors and contact them with your content or collaboration proposals.

Continuous optimization:

Regularly review and adjust your SEO strategy based on data-driven insights and changes in search engine algorithms. In addition, our site auditing tools outline on-site issues with varying degrees of severity, which are:

Critical:

These are the most severe issues, as they can have long-lasting effects on your rankings. We aim to fix these as quickly as possible. At times though, these errors might not be valid as they can be due to a web hosting provider or plugins.

‍Error:

These are the on-site SEO-related issues. Missing meta titles/descriptions, alt attributes, H1's & broken links.

Warning:

These are general issues we keep an eye on. They don't have to 100% be fixed, but we review them continuously to ensure that we have optimized your site to its best. In addition, warnings can sometimes be unavoidable due to your website design, content structure, etc.